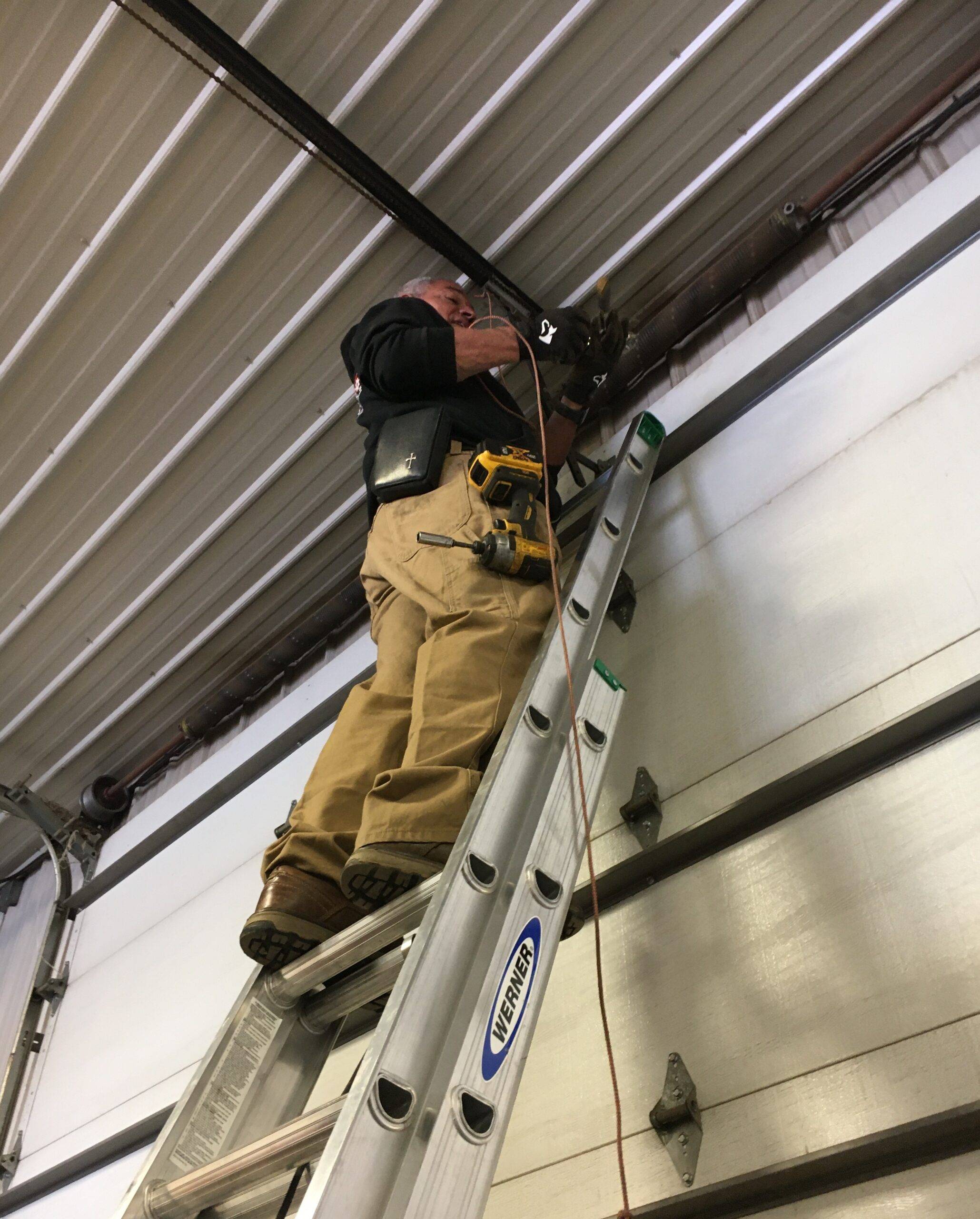 A garage door suddenly stops working  can not only be extremely frustrating but also a safety hazard. If your door isn't operating correctly, it's leaving your home or business (warehouse, storage facility, etc.) unprotected and more vulnerable to burglary and weather damage. Garage Door repair services in Lorain County Ohio.
DiFrancesco Garage Door offers  both residential and commercial garage door repair to meet every need .
Signs Your Garage Door Needs Repair
There are many different reasons your garage door may require repair. No matter what your situation is, it's not recommended that you try to fix it yourself. This could end up doing more damage and could result in you having to pay more money. If you need someone to fix garage doors, we're here for you.
One of the garage door repair professionals at DiFrancesco Garage Door of  Elyria and Lorain County offers  will come out and assess your garage door, find the source of the problem, explain what's happening and fix the garage door.
Contact us if:
Your garage door doesn't close or only closes partially.
Your garage door doesn't open or only partially opens.
There is a loud grinding noise when your garage door opens or closes.
Your garage door can be manually opened without using the opener or security pad.
The motor runs, but the garage door doesn't open.
The glass in your garage door is broken.
Whether something is wrong with the door's motor, springs, cables or rollers/track, we will determine the problem and fix it quickly and efficiently.
From simple garage door tune-ups to major repairs and replacement, our team does it all. Contact us online to schedule garage door service in the Elyria and  Lorain County area.
Or give us a call at 440-282-6187
Better Business Bureau Accredited A+.  Since 1971.